Metrology

Hover the blue dots to see "Metrology"'s covered area. Click on the link below to discover the "Life Sciences"' area of expertise
With your finger, point the blue dots to see "Metrology"'s covered area. Click on the link below to discover the "Life Sciences"' area of expertise
3D Surface Metrology
Optical profilometry for non contact topography measurements with high resolution of surface states, roughness, microstructures.
3D Digitalisation
Measure in 3D surface texture and shape from designing to production in the industry, culture & heritage preservation, research and artistic works.
Displacements, vibrations
High resolution non contact measurement of position, displacement or vibrations of parts in severe environment using optical fiber based sensors.
Service & consulting
Design and follow up, system rental and data analysis for testing and process studies using all techniques proposed by Eotech.
Lighting characterization
Solution for lamps, luminar and transport lighting (automobive, aviation, public lighting) characterization.
Our activities
Founded in 1993, Eotech offers complementary solutions for surface characterization and 3D scanning. Eotech also develops its own solutions, where you will find all its knowledge and skills to best meet customer applications.
Life Science
Life Science is dedicated to skin measurement for research, dermo-cosmetic industry and test labs, using high technology techniques
Metrology
Metrology is for qualifying and quantifying physical object properties from design to manufacturing. We offer non contact optical techniques
Our best products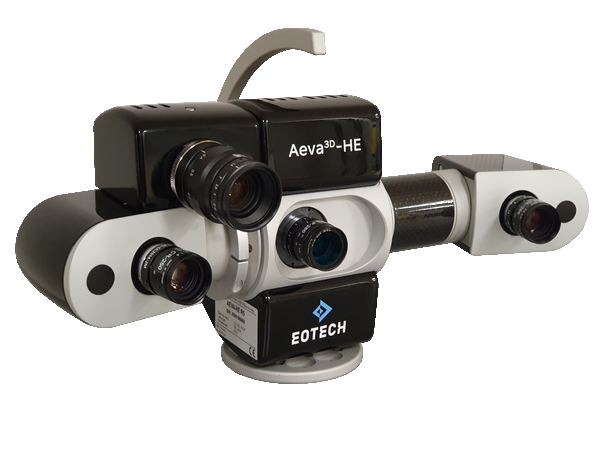 Aeva-HE
This our most powerful and flexible system for measuring skin , face and body part in 3D. It offers the highest resolution on the full face, in the market
See product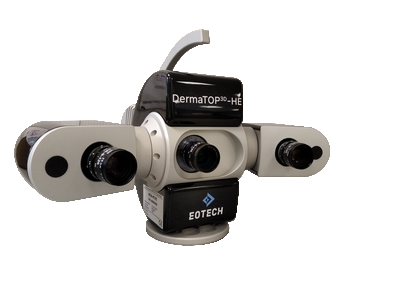 DermaTOP-HE
This is our reference product for skin measurement in 3D, with the highest resolution in 3D skin measurement
See product
EvaSKIN-S5
This our standard system for 3D skin measurement, precise, and very easy to use. This is the best system to start with!
See product

News
IN- COSMETICS BARCELONE 2021
31/03/2020
In Cosmetics 2021 will be from 5 to 7 October 2021.
ISBS 2021
20/02/2020
ISBS 2020 World Congress on Biophysics and Imaging of the Skin June 03-05, 2021 Berlin